You thought 2021 is going to be an oasis of tranquility compared to the dumpster fire of 2020? After 31 days, there is A LOT to unpack in the events of January 2021, but I'm going to focus on events relating somewhat to the Internet. Keep in mind that this is all fresh and we'll likely see consequences in the future:
USA Coup d'etat and subsequent bans.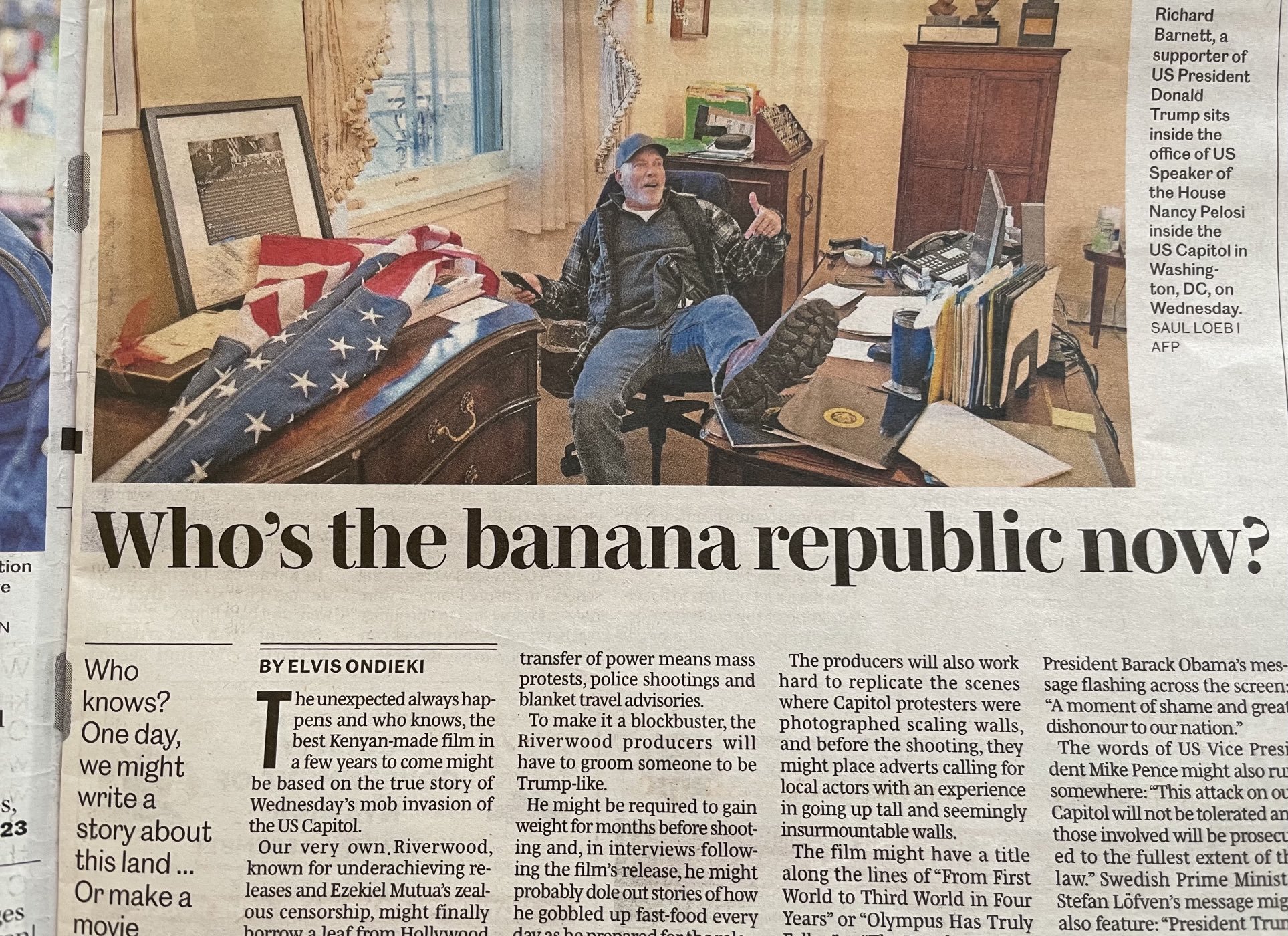 An angry mob has stormed the US capitol trying to capture votes declaring the victory of Joe Biden as the next US president after Donald Trump. In more than 220 years, the capitol has not seen violence like this. More on Wikipedia.
Attackers coordinated via Parler – a social network with minimal focus on moderation, funded by right-wing activists. They were also encouraged by Donald Trump on Twitter. Following the attack:
Twitter has banned Donald Trump's account (for some illegally, for some too late)
Parler has been banned by App Store, Play Store, Twilio, and Amazon Web Services. This has sparked a debate about the nature of private censorships and corporate control. Here is an excellent thread by Cory Doctorow.
But we have a duopoly of mobile platforms, an oligopoly of cloud providers, a small conspiracy of payment processors. Their choices about who may speak are hugely consequential, and concerted effort by all of them could make some points of view effectively vanish.
Researchers have also exposed a slew of security vulnerabilities, and what can only be described as comedy of errors in Parler.
Leaving location data inside photos, exposing 'private' content publicly, and allowing everybody to create an admin account, and so on. Considering that some users (including public officials) were live streaming their insurrection, it's just a treasure trove of legal evidence that's going to be very helpful for law enforcement.
The bans and 'censorships' have sparked a debate since US Social Media platforms are benefiting from a regulation called "Section 230". Platforms like Facebook are not liable for the content people post there unless they act as a publisher. An argument can be made that editorial decisions (aka bans) are making them more like a publisher, thus liable for stuff people post there. And there is A LOT of questionable user-uploaded content. We'll see what happens next.
Stock Market Tea Party (aka Gamestop)
We have seen some interesting behaviour in the Stock Market. Here is roughly the order of events:
A company called GameStop is like a BestBuy for games. Since the company is being effectively replaced by the Internet, hedge funds have put bets on it failing,
These bets on failure (aka Shorts) are leveraged – it means that they have the ability to put disproportionate loss or profit. The hedge funds were betting so much on GameStop failing that the sum of these bets was 140% of the stock's total value. This makes no sense but is not explicitly forbidden,
People on Reddit, in particular, a user named DeepFuckingValue, has figured out that if they can make GameStop stock rise, the hedge funds will start bleeding money because when the stock goes up, shorts expire in a way that makes the stock go even higher. It's called "a short squeeze."
Most of the Redditors are trading via an app called Robinhood, which allows trading stocks for free. Their business model relies on selling your trading data before your trades close. The firm which buys that data (Citadel) presumably is doing automated sentiment analysis. Some people speculate that this sudden spike in interest has triggered bots that joined in on the trading, compounding the following issue:
Reddit users banded together, motivated each other with hilarious memes, bought the GME stock, which made it skyrocket and bankrupted Melvin Capital (a particularly nasty group of scoundrels and also a 13 billion dollar hedge fund) in the process. DeepFuckingValue has turned 50 000 USD into 13 million.
Wall Street freaked out. NASDAQ CEO has suggested halting trading for the big institutional players to "recalibrate their positions," and CNBC has been showcasing a parade of 'industry experts calling for stopping this.
The problem with "containing" the situation is that Redditors did nothing wrong. They have just beaten hedge funds at their own game. They were even more ethical than the usual crowd since they gambled with their own money, as opposed to somebody else's.
The trick worked, because Redditors (and everybody who joined them) were not only seeking profit, they wanted to make the suits (hedge fund managers and other members of the financial inner circle) bleed. They were willing to risk a lot only to showcase how rigged the system is against the retail investor.
Since the communication is happening on Reddit, it's producing some particularly funny memes:
If you want to know more:
As with Bitcoin, I invested a small amount in GME to have a little skin in the game. And as with BTC, it immediately taught me a lot about my own investing psychology. I found myself waking up in the middle of the night to see that I gained 130% and see a 50% loss 15 minutes later. I sold everything a day after buying to stop looking. You may want to play with tiny amounts like this – you will learn surprising things about your own behavior.
What happens next?
Where it comes to interpreting these events I'm torn between two angles:
These events have the potential to accelerate decentralization. Parler bans have shown that there is a handful of companies that can control (for better or worse) many other startups. The aftermath of GME-gate highlights that the "free market" isn't really free. There is a handful of gatekeepers, including SEC and they're showing utter contempt for the retail investor.
We finally have viable alternatives, and multiple "tech celebrities" have put #Bitcoin in their Twitter Bios over the last week. Maybe this all will accelerate cryptocurrency adoption similarly to COVID accelerating Remote Work? We'll see.
This is just too much. Humans have limited f*cks to give (or, put in intellectual terms: people have recency bias). Even as I'm writing this, I have trouble remembering the beginning of the month, so I find it hard to care about events from the first week of 2021.
I think that is enough for both January 2021 and this edition of Deliberate Internet. I hope next week I'll have less to report.
Sign up to get Deliberate Internet straight to your inbox